Slim popper with flying distance and durability
prey on small baits Excellent effect on tuna, amberjack, GT, etc.! DUO ROUGHTRAIL BUBBLY 185F
In the spring of 2023, "Rough Trail Bubbly 185F" debuted from DUO. This model is a downsizing model of the conventional model 225F. However, instead of downsizing, the shape was newly designed for 185F, making it more appealing. A model that is also active in tuna, amberjack, yellowtail, and GT. I would like to introduce its performance.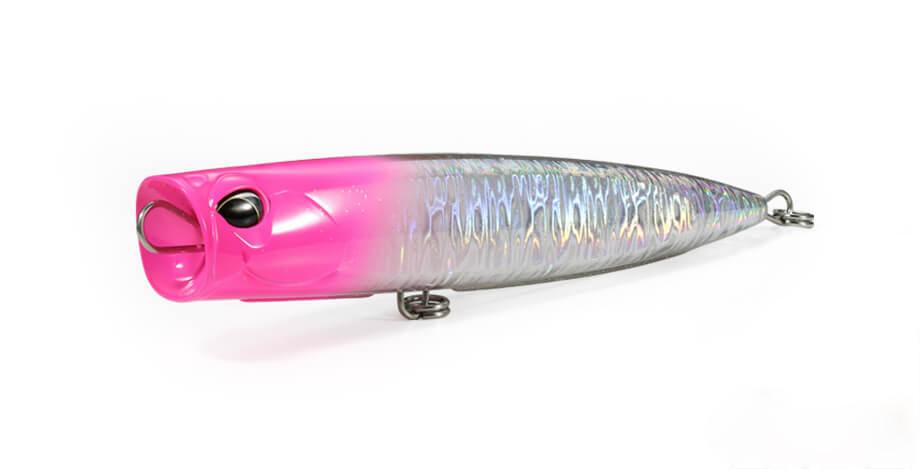 Equipped with the performance necessary for targeting large fish!
This spring, DUO released a rough trail 185F model of his Bubbly, which was completely supervised by Mr. Takeyuki Matsuoka, who is familiar with various offshore games. What is required in offshore casting games aimed at large fish is first durability and then flight distance. The opponent is a large fish that migrates in the ocean. At the moment of predation, it reverses and swims with tremendous power. Tuna species may move to a fight after running to some extent, but the force applied to the lure during the fight is considerable. Also, in the case of Hiramasa and GT, it is necessary to stop as much as possible to avoid root slippage when hitting, and at that time considerable force is applied to the lure. When fishing for large fish, depending on the fish, there is a possibility that the fish may be the record fish of the angler, so durability is an important factor. Therefore, DUO pursued the strongest body and adopted a ladder structure with ribs in a grid pattern for Futrail's bubbly.
In addition, it goes without saying that the probability of encountering fish increases by increasing the casting distance. The higher the pressure in the field, the more important the distance is. Therefore, Rough Trail Bubbly thoroughly pursues strength and flight distance. In addition to these two factors of strength and flight distance, "ease of use" is also important. If there is no performance that anyone can use easily, even if it can be used with a certain operation method, it will be said that it is difficult to use as a result. Mr. Matsuoka believes that it must be a lure that is easy to attach action = easy to use. The Rough Trail Bubbly, which was born with such a concept, was released in 225 size in 2022, but 185 size was released this spring.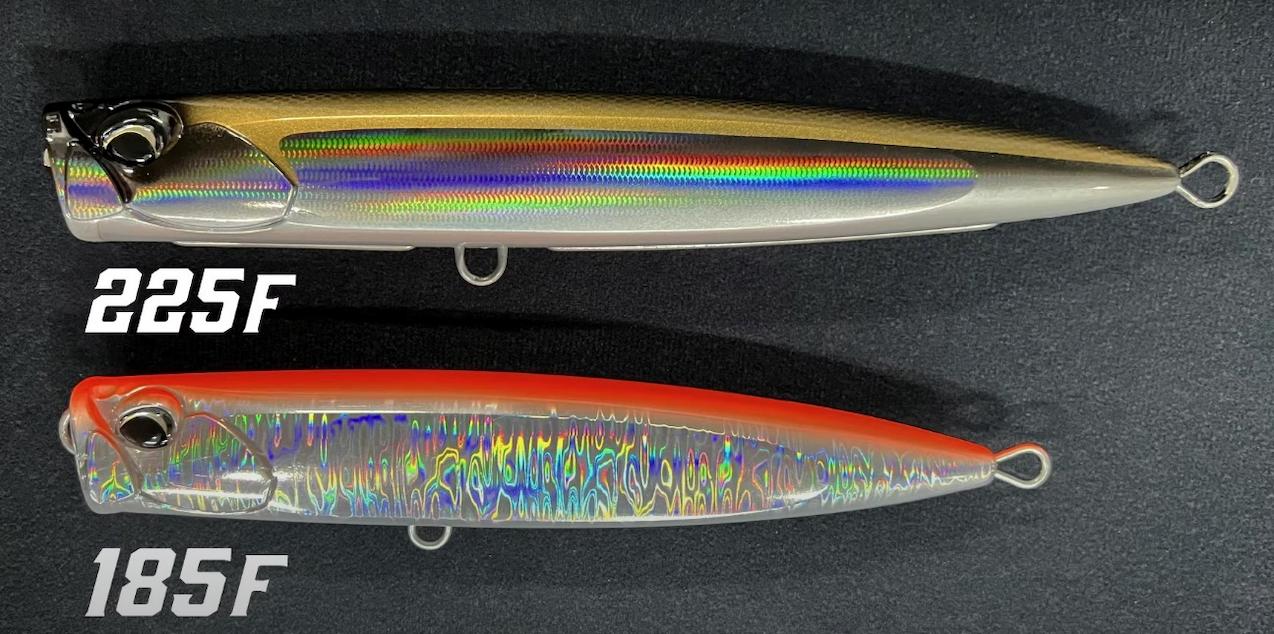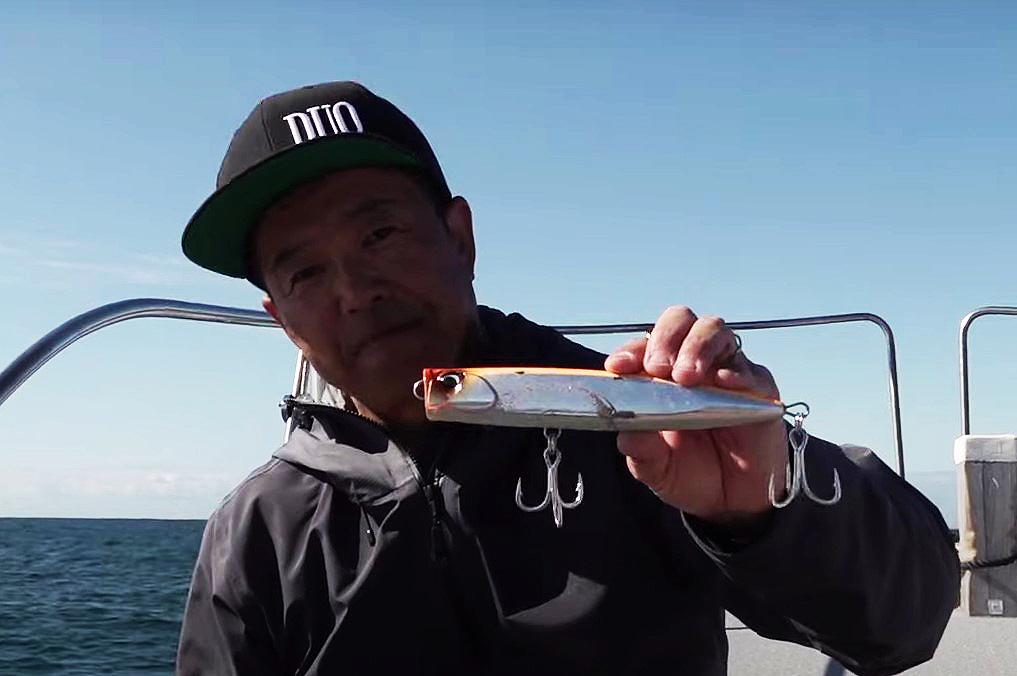 Basic performance of Rough Trail Bubbly and performance unique to 185F
This 185F model is a downsizing model as you can see from the first appearance. However, in addition to reducing the size, a new design has been applied to create movements unique to the 185F. That's what made it a little fatter. The cup is also slightly adjusted. As a result, the conventional model creates a long slide action by inserting an action, and while the 185F has a short turn that makes use of its short body, it creates a long slide action and flashes with a flat hitting action in the water. directing.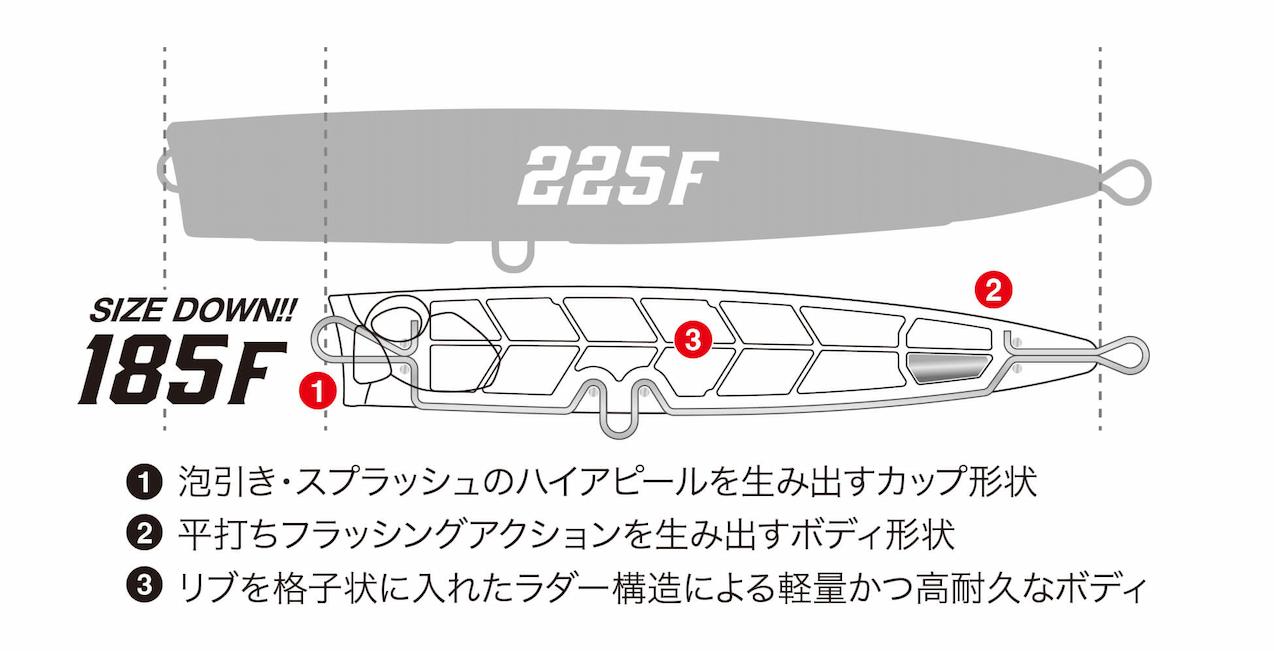 Of course, since it is a popper type, by pulling it as shown in the photo above, popping creates bubbles and splashes that appeal to a wide range. Furthermore, the slender body also features light pulling resistance. In addition, since it flickers even when posing, it has the performance to appeal even more with the "Hottoke Method". It can be said to be an active model when the bait that the target is preying on is small, or when it is difficult to reach a large lure.
In 2023, starting with yellowfin tuna and bluefin tuna, which have already been caught in various places, amberjack in each area, and GT in expeditions, along with its movement, casting distance and strong body will become a strong ally for anglers.
spec
Size: 185mm, 77g (body only)

color lineup

Genkai sardines

pink head silver

Raw saury

clear bait lame

scale sardines

flying fish

UV purple silver

silent orange

chart back scale
Sentence: Angler's Time editorial department
Product information: DUO
Click here for product information