Shimano's New Offshore Items for Fall 2023
Blade jigging rods are now available for full-scale jigging in early fall! Shimano Grappler Type Blade
Blade jigging now starts in early fall in all areas. Targeting Spanish mackerel, this fishing method has taken root in many areas because it involves reeling a jig with a blade at high speed to lure in Spanish mackerel in the mix while avoiding hits from small bluefish such as sea bream. The Rod Grappler series now includes a rod specially designed for this method of fishing. The new model is equipped with the performance that only a dedicated model can provide, and it brings anglers closer to catching Spanish mackerel.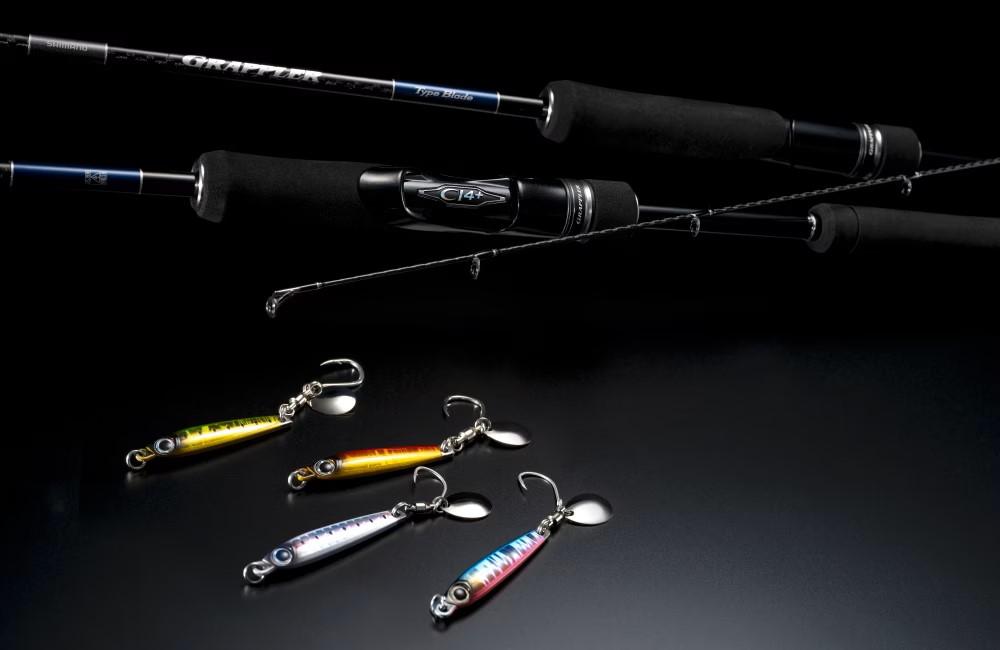 The Trend of Blade Jigging and Specialized Rods
The Spanish mackerel game has been gaining momentum in many areas over the past few years. One of these is the emergence of blade jigging. Until then, jigging anglers would catch Spanish mackerel as they migrated between jigging for walleye and yellowtail, or casting anglers would find Spanish mackerel bouncing and lure them out with a plug after getting in close. When jigging, the Spanish mackerel were often treated as outcasts, and when casting, the Spanish mackerel had to be chasing the bait all the way to the surface, so it was often difficult to find the right timing. It was against this backdrop that the blade jigging fishing method emerged. It quickly became popular because Spanish mackerel could be caught whether they were floating or submerged, and they were delicious to eat.
Another reason for the popularity of blade jigging is the ease with which it can be used to lure Spanish mackerel. Unlike casting, it is not difficult to cast quickly and pinpointly to a school of fish, and the basic method of attracting Spanish mackerel is to sink or lightly cast a blade jig, let it sink to the bottom, and then reel it in at high speed. This is the basic method of attracting Spanish mackerel, and it is easy to master. However, in order to increase the probability of getting a hit, you need a special model suited to your fishing method. Many people enjoy fishing with a standard rod, but a dedicated rod can be expected to produce better fishing results. One such rod is the Grappler Type Blade, which will be released in August 2023.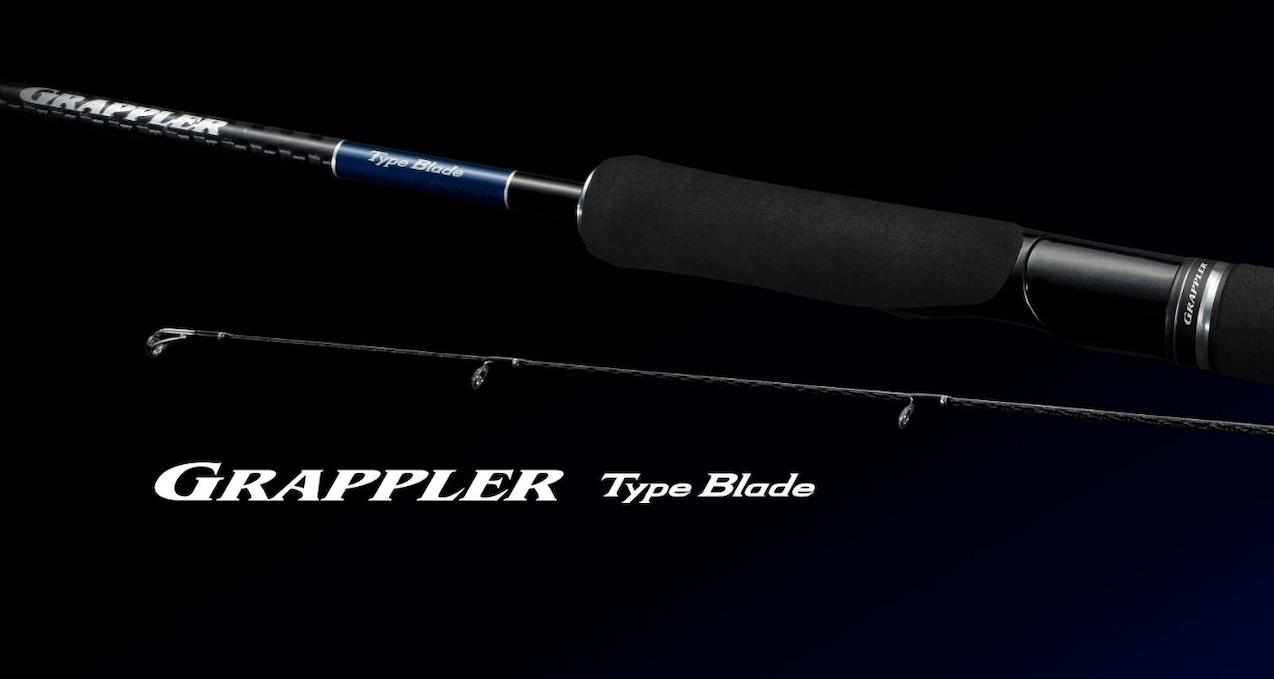 The feel and fishing results that can be obtained only with a specially designed rod
Shimano has cut to the essence of the blade jigging game with the Grappler Type Blade, a new series that pursues the best balance of "throw, reel, and hang" through its unique and exclusive design. The soft tip suppresses rod shake even on the ultra-high-speed retrieve unique to blade jigging fishing, and provides cushioning to stabilize the lure's movement and make it easier to bite the lure when it bites. The rod's strong and flexible blanks catch the target's strong counter-attack and support more secure hooking and stable fighting.
The reel seat is designed with a larger diameter than that of conventional light jigging rods. This is to improve gripping performance and to support stable reeling. Of course, the rod can be used not only for vertical luring but also for casting, and it is not too soft or shaky. This model allows anglers to experience blade jigging to their heart's content. Incidentally, two models are available: the highly versatile S70-0 and the power-oriented S68-1. Both models have a center-cut 2-piece joint for easy portability.

S70-0
All-around model for inshore fishing
Spinning model for depths of 60m +/-, jig weights of vertical 20-80g +/-, and casting weights of max. 60g. It can be used in a wide range of situations in coastal waters, including offshore and inshore casting in shallow areas.
Casting weight is designed for underwater and side casting.

S68-1
Powerful spinning model with plenty of power to handle large blue-back fish. Power-oriented spinning model
Spinning model for depths of 80m +/-, jig weights of 30-120g +/- for vertical casting, and max. 90g for casting. Suitable for fishing in deep and fast-tide areas, power-oriented situations, and targeting large Spanish mackerel and bluefish.
*Casting weight is designed to be cast from under or to the side.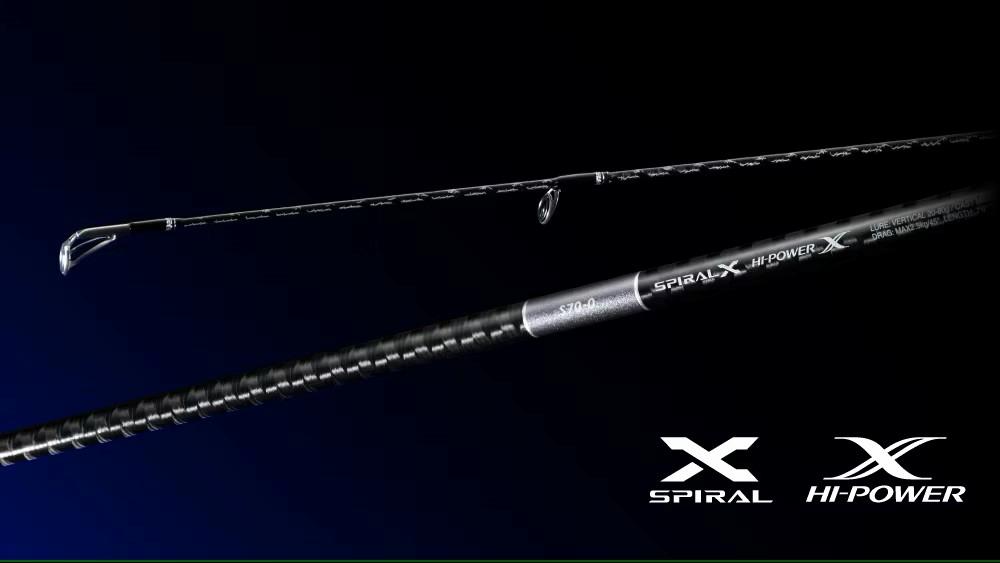 For other rod specs and details on the technology used, click below to check them out.
Summary: Angler's Time Editorial Department