Finally released!
Slow rod for tuna CB ONE・BRAVER
CB ONE has released a bait jigging rod targeting bluefin tuna, yellowfin tuna, and albacore. This rod is a model that has appeared in Mr. Hiromu Sano's article on Angler's Time and in the product introduction article on SFPC. Along with the release, more detailed details were announced, so I would like to introduce them here.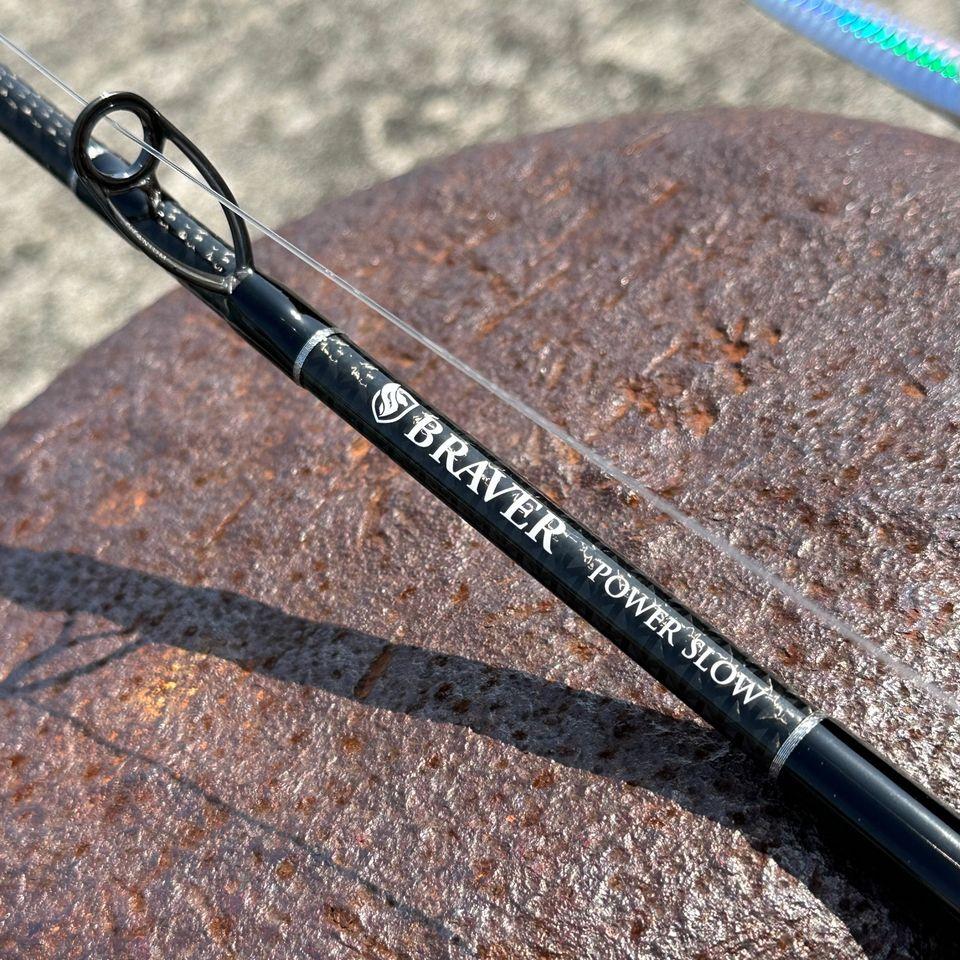 Slow rod for catching large tuna
In recent years, the waters off the coast of Mie and Wakayama have a high possibility of encountering large yellowfin tuna. Last year, I accompanied Hiromu Sano on several fishing trips targeting yellowfin tuna off the coast of Owase, Mie Prefecture. And I reported on the fishing trip in November last year as an article in January 2023. In this fishing trip, I caught 54kg by casting on the first day and 55kg by jigging on the second day. Mr. Sano himself said, "I could do it too much!"
What kind of performance is it set to? It is possible to use a jig weighing over 300g at a depth of over 100m, and it is easy to operate to give a large fall action. Hiromu Sano's main usage is to select a jig that performs a fall action, sink it to 10 to 20m below the layer where the reaction is occurring, and then raise the rod several times with the rod end on the elbow. , After that, it is a fishing method called power throw, in which the jig is made to fall long and the jig is shown firmly to the fish. This rod is equipped with the power to firmly bounce even a heavy jig for that purpose. And after hitting, the rod end is sandwiched on the side, and the fish is drawn in with a "straight line fight" that utilizes the power of the reel and the strength of the line. For that reason, it is said that "too much standing of the rod during a fight can cause damage," but it has moderate flexibility, so you can bend it a little while watching Hiromu Sano's fight. This will lead to more pressure on the fish.
Easy to handle with length setting and light weight
Now, in order to make the fall time as long as possible with the invitation method that combines the above-mentioned sobbing and falling, I want to soar as much as possible. Therefore, the lengths of the models in the lineup are set to 6 feet 9 inches, 6 feet 6 inches, and 6 feet 5 inches. In addition, this length also has the advantage that it is easy to avoid the turn of the tuna when the fish comes close to the ship's side during the fight.
Pursuing further weight reduction. In a strong tidal current, repeating long falls of jigs over 300g for a long time requires light weight and moderate power. Therefore, BRAVER's action is designed to reduce the burden on the body by bending flexibly when the rod is raised, and designed with appropriate power to strongly lift heavy jigs with "strong bending return" by the entire rod. In addition, a lightweight and strong double-foot titanium guide stem is used. The top diameter is #8 and supports up to 100lb leader. With the T-DPS20 reel seat and long nut that supports small to medium-sized reels, you can rest assured even in long fights. All are specially designed for large fish.
By the way, in the test of the item to be released this time, there is also a track record of catching bluefin tuna of 70 kg class. In addition, heavy class jigging rods targeting tuna weighing over 100 kg and metal jigs for tuna are also under development. I'm also looking forward to it.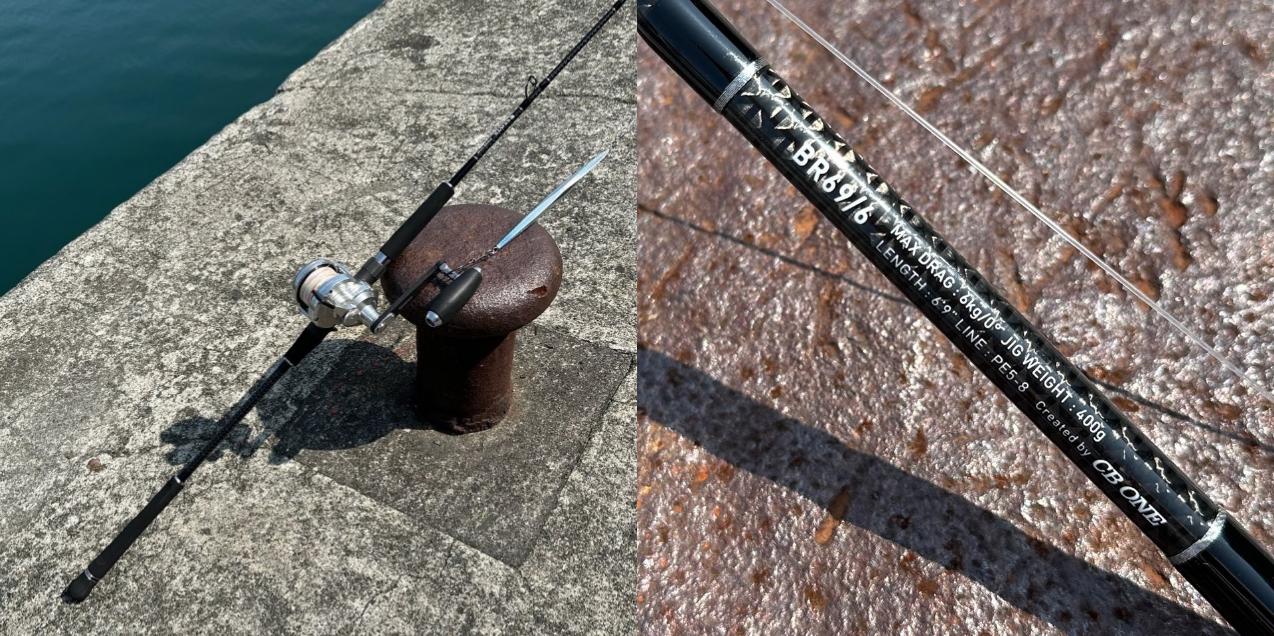 It is designed to be strong while maintaining lightness because it is a rod that can handle large fish by lifting up heavy jigs.
Lineup
BR69/6 6.9ft grip removable Max drag: 6kg/0° Jig weight: 400g (now on sale)
BR69/5 6.9ft detachable grip Max drag: 5kg/0° Jig weight: 350g (released late June 2023)
BR66/6 6.6ft 1 piece Max drag: 6kg/0° Jig weight: 400g (Scheduled to be released in July 2023)
BR65/5 6.5ft 1 piece Max drag: 5kg/0° Jig weight: 350g (Scheduled to be released in July 2023)