Sturdy and Easy to Carry
Recommended not only for fishing, but also for camping and swimming! The toughest cooler in DAIWA's history Tough Trunk GU/S4300
In August 2023, Daiwa will release the toughest and most portable cooler box in Daiwa's history. That is the Tough Trunk GU/S4300. This model is useful not only for inshore fishing, but also for camping and barbecues.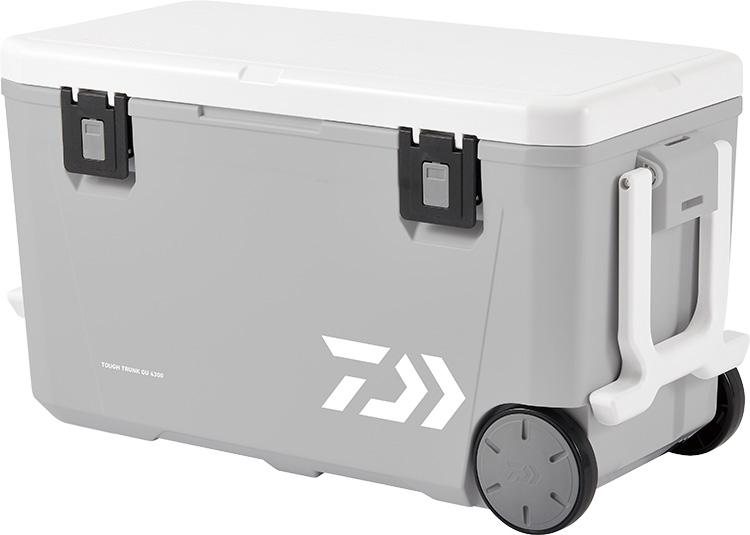 Cooler boxes made by fishing equipment manufacturers are easy to use!
A variety of cooler boxes are available in Japan, including those made by fishing tackle makers, outdoor makers, domestic makers, and importers, but they are not all the same in terms of performance. Some of the inexpensive ones that can be easily purchased are easy to use, but others tend to melt ice easily or break down after a few years. Recently, imported models with robust bodies and excellent cold-keeping capacity seem to be popular among campers, but many of them are heavy. The impression of the reporter, who frequently uses cooler boxes for fishing, is that most of the models released by domestic fishing tackle makers and designed for high performance are lightweight, easy to use, and sturdy, while retaining high cooling effect. Among the cooler boxes made by Japanese fishing equipment makers, Daiwa is one of the favorite makers among many anglers. They have released many coolers in different sizes and ranks, and among them, the "Tough Trunk GU/S4300," the toughest and most robust cooler in Daiwa's history, will be released in August 2023.
Easy to carry! Suitable for medium to large size fish
The main feature of the "Tough Trunk GU/S4300" to be released this time is that it has a rugged body and is just plain sturdy. In addition, the large-diameter casters and large side handles make it easy to carry heavy loads of fish and other items from the car to the boat. The large side handles are attached on both sides, making it easy for two people to work when carrying it or unloading it from a boat.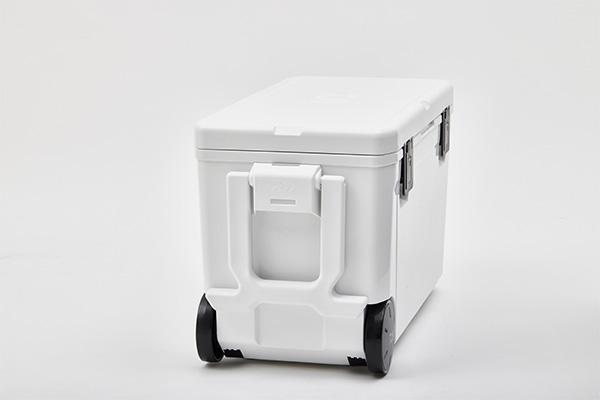 The top lid has a double-opening structure with a lock button for tight sealing. The top lid can be removed for easy cleaning after use. The non-slip rubber feet provide excellent stability on a rocking ship.
The 43-liter model measures 34 x 73.5 x 41 cm (internal dimensions 23 x 56.5 x 31.5 cm), making it easy to fit inside a car, while still being able to hold fish up to 50 cm in length when stretched straight out. The lineup includes two models: a high-cooling model (GU4300) using urethane insulation and a lightweight styrene model (S4300), and the lineup also includes four types of colors: white, gray, blue, and red, allowing users to select the one they like best.
For additional product details, please visit
Summary: Angler's Time Editorial Department